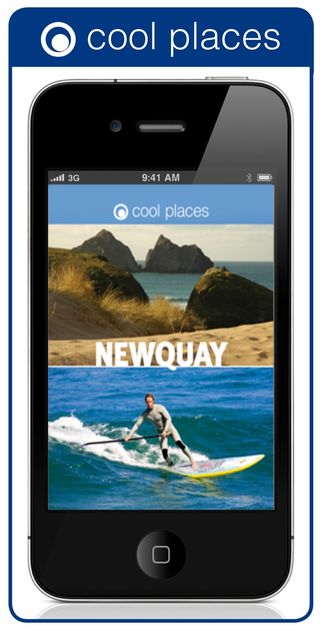 Whether you're camping, luxury hotel-ing or glamping in the UK in a campervan this summer, get the most out of your break with these brand new travel guides. Called 'Cool Places', the slick new travel guides have been created specifically for the iPhone, and iPad (and coming soon on other mobile devices).
A lot of our CampinaVDub have been to many of the places listed in Cool Places, they are always at Croyde!
With Cool Places, you can easily find the best places to eat, drink, sleep and visit, whatever your budget.

In a hurry? Then sift through the highlights in their 'cool picks' section. Found somewhere that takes your fancy? Add it to your 'favourites' page and create your own itinerary. Stuck for inspiration? Simply shake your device to discover a random pick.