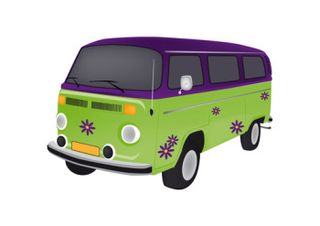 What started as a small event in 1994 at the Three Counties Showground, Malvern, Worcestershire, has grown to become the worlds largest event for owners and enthusiasts of Volkswagen Transporter Vans with over 8,000 vehicles & around 25,000 people attending over the weekend.
Held over 3 days in September the event provides absolutely everything and anything you could possibly want to do with transporters plus a whole lot more.  The date this year are Friday 10th - Sunday 12th September and all camping pitches have sold out.  Visit The Vanfest web site
The intrepid CampinaVDub Team will be doning their wellingtons and corporate wear and heading up to Malvern to take a look around the show.  Last year the weather was really hot and sunny - but not looking so great for this year...
The only problem is that our fleet of campervans are out on hire this week and weekend so we have to rely on the other VW in the family - the VW Golf.
We might see you there :-)