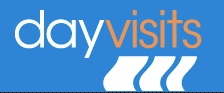 If you are searching for ideas on what to do during the long summer holidays or even for a jolly jaunt during your weekends, then Camp in a VDub have found this great site Day Visits.
Our Customers like to explore different places but often ask for ideas on what is to do.
Day Visits has suggestions on over 300 days out across London and the UK so this is a great starting point for your planning.  Tourist Attractions range from historical sites, gardens, sightseeing tours, kids attractions, theme parks, museums, world heritage sites and family days out. 
There are separate pages detailing great discounts, news, competitions and events.  All of this is easy to search by Region, Area and Type.
So after completing a booking for your favourite campervan, Daisy, Wilf or Patsy, then why not try out Day Visits to complete your campervan itinerary.