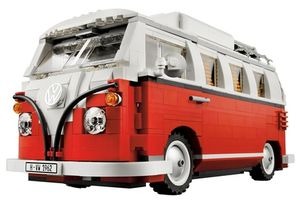 Calling out to all hippies and surfers, the Denmark-based toy brick company LEGO has just released the details on its new creation, a 1962 Volkswagen T1 Camper.
Paying homage to the Summer of Love, the popular vehicle from the 1960's is built with 1,322 pieces and holds a red and white body, a rounded roof and nine windows.
It doesn't stop there, as true to life as is Camper van possible, it also has the pop-up roof found on the original vehicles opening doors, opening 'splittie' front windshield and a lower rear door, which opens to reveal a detailed engine

Designed by John-Henry Harris, the LEGO VW Camper is beautifully detailed both inside and out and includes features such as the 'V' shape three-way colour split at the front, rounded roof and window frames, opening 'splittie' safari front window, opening doors, and of course, the instantly recognisable pop-up roof!  With even more detail the Camper comes complete with a bench that folds into a bed, a sink, a folding table, an opening cupboard, plaid window curtains, a plant and even a lava lamp. The driver's seat even includes a slanted steering wheel and shifter.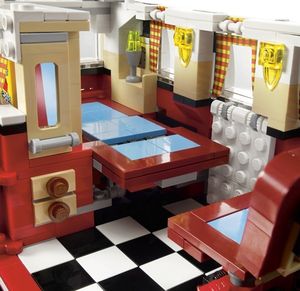 The new creation will be on sale in the US from October 1, watch this space for UK launch dates!
Watch John-Henry describe his latest design on YouTube posted by LegoClubTV.