It was reported last October that 
Glastonbury
 2012 had been cancelled due to lack of portable toilets and police as these resources were to be directed to London for the 
2012 Olympics
.
This has certainly not put off the organisers of the 14th Isle of Wight Festival as they prepare to stage the 2012 musical extravaganza from Friday 22nd to Sunday 24th June, at Seaclose Park, Newport, Isle of Wight; traditionally the same week as the Glastonbury Festival is held.  They must have a secret stash of loos !!

The Presale Ticket offer ends this Friday 14th October.  Adult Camping Tickets are on sale for £175 (£190 from November).  Campervan Tickets are £90 (£100 from November).
Camp in a VDub Festival Package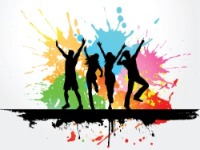 The Gates open for Campers on Thursday 21st June, although in our experience access can be gained much earlier in the day.  

There is a programme of entertainment on the Thursday evening for you to enjoy, even before the main Festival starts.

To make the most of your time at the Festival, Camp in a VDub are offering a Festival Campervan Hire Package of 6 nights from Wednesday 20th October at midday to Tuesday 26th June at 10:00 a.m.  

The price for this Package is £750 and includes all bedding, towels, sat nav, table and chairs, and drive away awning with double blow-up airbed.  A great offer for 4 people sharing.

If you wish to book a van for this time, then please click on the Availability and Booking tab, change the month in the Booking Grid to June 2012, click on the 20th for the van you would like to book, and follow the prompts.